I thought it would be fun to re-post how some of my favorite authors obtained representation. This week: Laini Taylor, author of The Daughter of Smoke and Bone trilogy, and Ally Condie, author of the Matched trilogy.
---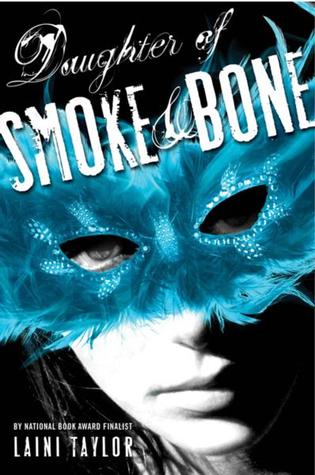 Around the world, black handprints are appearing on doorways, scorched there by winged strangers who have crept through a slit in the sky.
In a dark and dusty shop, a devil's supply of human teeth grows dangerously low.
And in the tangled lanes of Prague, a young art student is about to be caught up in a brutal otherwordly war.
Meet Karou. She fills her sketchbooks with monsters that may or may not be real, she's prone to disappearing on mysterious "errands", she speaks many languages – not all of them human – and her bright blue hair actuallygrows out of her head that color. Who is she? That is the question that haunts her, and she's about to find out.
When beautiful, haunted Akiva fixes fiery eyes on her in an alley in Marrakesh, the result is blood and starlight, secrets unveiled, and a star-crossed love whose roots drink deep of a violent past. But will Karou live to regret learning the truth about herself?
Laini Taylor:
The Society of Children's Book Authors & Illustrators (SCBWI) was 100% how I got published. I went to the national conference in L.A. for four years in a row, learning everything I could, starting with how to make my book really good. (That is the part of the publishing process that people often try to gloss over!) I met my agent Jane Putch there as a direct result of putting myself out there, trying to learn. I've had three different editors now (at Penguin, Scholastic, and Little Brown) and I had heard all of them speak at SCBWI before submitting to them. Because of the conference, and luck, I had an easy road. I never had to query an agent. We met face-to-face first and clicked. And when she subbed my first book around, we got an immediate response. This, of course, came after four years of learning through conferences, and really hard work! I just didn't sub till I was really ready.
From: http://dailyfig.figment.com/2012/11/28/laini-taylor-answers-your-questions/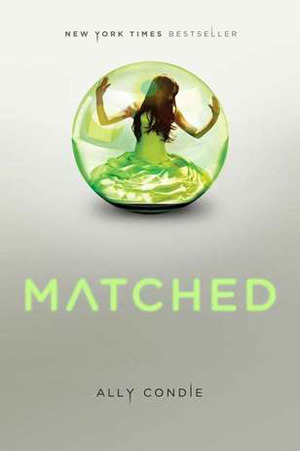 Cassia has always trusted the Society to make the right choices for her: what to read, what to watch, what to believe. So when Xander's face appears on-screen at her Matching ceremony, Cassia knows with complete certainty that he is her ideal mate… until she sees Ky Markham's face flash for an instant before the screen fades to black.
The Society tells her it's a glitch, a rare malfunction, and that she should focus on the happy life she's destined to lead with Xander. But Cassia can't stop thinking about Ky, and as they slowly fall in love, Cassia begins to doubt the Society's infallibility and is faced with an impossible choice: between Xander and Ky, between the only life she's known and a path that no one else has dared to follow.
Allie Condie:
I sent out queries to agents who represented young adult fiction. I found their names online at agentquery.com and then researched them at Publishers' Marketplace and online to make sure they would be a good fit. A friend clued me in to all of these websites—things had changed a bit since I originally queried my first book in 2004!—and that was super helpful. However, almost all of the queries were cold queries. I sent out 25-30 letters and only one of those was a referral (meaning another author friend had recommended me). And that wasn't the agent who ended up representing me. So—I am proof that there IS hope! You CAN be found in the slush pile!
From: http://allycondie.com/faq 
Previous: Authors and Agents: Their Stories. CHUCK PALAHNIUK